Training Activities
Individual Supervision
Interns receive two hours of individual clinical supervision per week. Supervision matches are made by the training director after discussing training and supervision needs with the intern. Supervision pairings change once around mid-year. Additionally, interns have the opportunity to engage in a second supervisory relationship with a senior clinician on a rotating basis throughout the year. Secondary supervision typically focuses on additional support regarding the intern's rotation, yet could also focus on a particular clinical specialty or theoretical orientation. 
Clinical Team Meetings
Teams including trainees and clinical staff consult on case management (e.g., brief vs. long term treatment), and provide mutual support. Team composition represents diversity by gender, ethnicity, theoretical orientation, and experience. These meetings provide opportunities for interns to actively select clients and build experience with a diverse range of presenting concerns and client identities.
Professional Staff Development
Interns participate in staff development sessions. Focuses include:
Team-building activities
Staff presentations in areas of expertise
Presentations by psychologists from the university and Eugene community
Case presentations by both interns and staff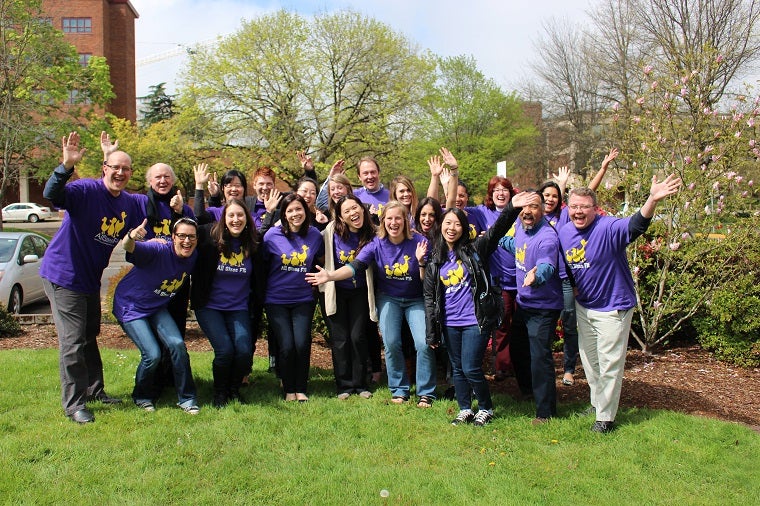 Intern Seminars
We offer a number of different seminars to provide further training for our doctoral interns. Seminars range in topics from crisis intervention to more specific training on areas such as eating disorders, trauma, and substance abuse. Some seminars are year-long while others are offered during the orientation period to prepare interns for more in-depth supervision on these issues throughout the year.
Rotations and Concentrations
Interns will have the option of doing a year–long rotation or quarterly concentrations in which they can emphasize a specialty area. Rotations and concentrations offered change depending on supervisor and other availability. Concentration and rotation decisions are made by the training director in collaboration with the interns after exploring their internship and career goals.
Rotations (two quarters to full year)
Eating Disorders
Substance Abuse
Trauma
Multicultural Student Services
Training and Supervision
Concentrations (quarterly)
University Health Center
Counseling Diverse Populations
Suicide Prevention