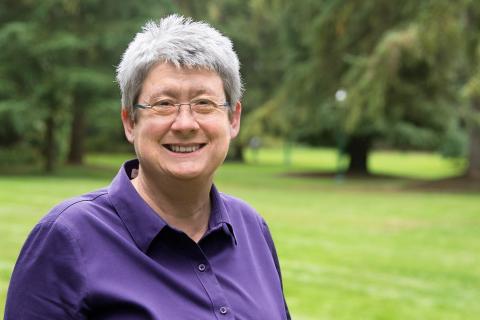 Director
Additional Roles: Senior Staff Psychologist
Pronouns: She/Her
Alma Mater: Washington State University (1997)
Professional Interests: I am interested in college students' mental health; violence and suicide prevention and intervention; interpersonal violence and sexual assault; gay, lesbian, bisexual, and transgender issues; and multicultural organizational development.

Personal Interests: I enjoy traveling, hiking, and listening to music—mostly current, popular music and a little bit of '70s folk music.

UO Love: The casual and down-to-earth feel of the university and the local community.