Title: Psychology Doctoral Intern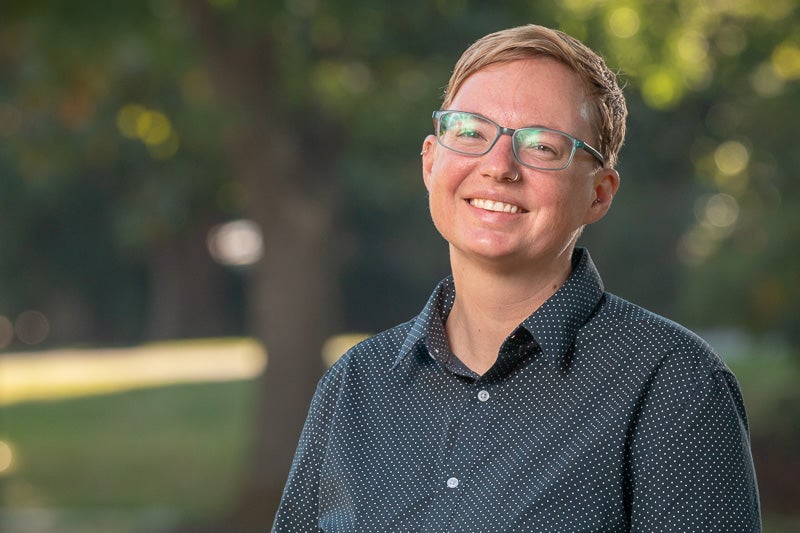 Additional Roles: Transgender Care Team
Alma Mater: DePaul University (expected 2019)
Professional Interests: I work with clients from an integrative relational approach grounded in feminist, multicultural, and social justice values. I primarily draw from interpersonal process, client-centered, and third wave Cognitive Behavioral Therapy frameworks in understanding and working with clients' presenting concerns. As a community psychologist, I also use an ecological framework to understand how social and contextual factors shape mental health and wellbeing and to advocate for meaningful, systems-level social change. I enjoy working with a wide range of presenting concerns, and have particular interests in working with intersectionally diverse LGBTQ+ individuals, family of origin and relational concerns, trauma recovery, and mood and anxiety disorders. I also have strong interests in training/supervision and group therapy.
Personal Interests: I worked as a wilderness instructor with Outward Bound for four years and love to get outside whenever I'm able. Outside of the outdoors (so punny!), I enjoy travel, reading and writing creative nonfiction, drawing/painting/making, and daydreaming about future adventures.
UO Love: As a recent transplant from Chicago, I'm especially appreciative of the local riverside bike paths and diverse ecosystems within a day's drive. My dogs think these things are pretty great too.